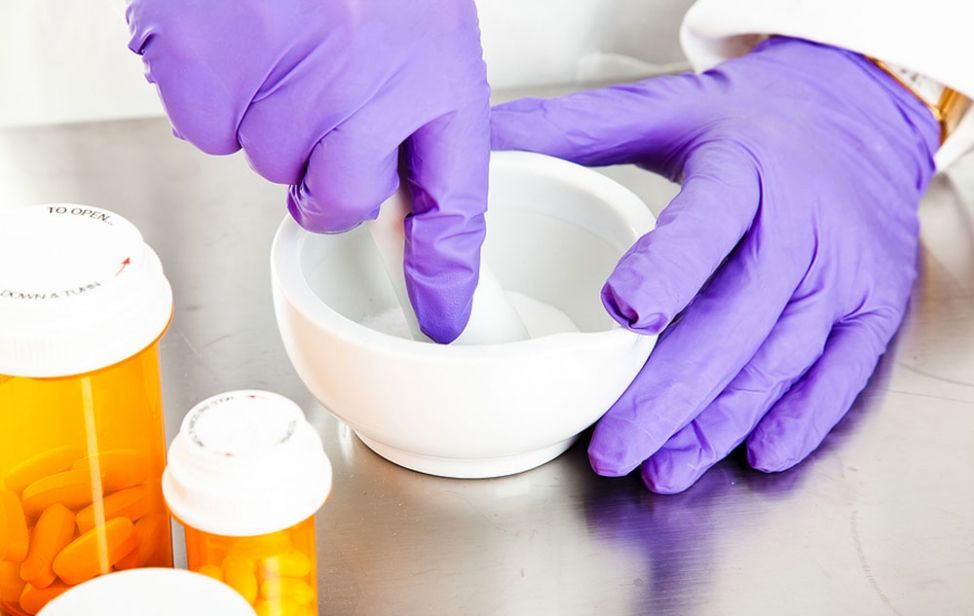 A 2-year old child is diagnosed with Pulmonary Arterial Hypertension and the doctor prescribes Viagra, a common erectile disfunction medication. This medication was originally developed as a treatment for high blood pressure and chest pains in the late 1980s. Children suffering Pulmonary Arterial Hypertension have difficulty breathing because of resistance and increased pressure in the blood vessels of the heart and lungs. This is an often fatal disorder. Viagra has been effectively used as a treatment to increase the blood flow to the lungs by expanding the blood vessels. Being able to treat this issue effectively is the difference between life and death at such a young age.
This may seem like a rare and unlikely scenario, but our pharmacy has dealt with such a case in the past. How do you give a child that can't swallow a pill a medication that they need to save their life? We are able to compound tablets and capsules into liquids that make dosing and administration easier and more effective. Viagra can be diluted and given as a liquid for cases such as this. If you are unable to swallow a tablet for any reason and a liquid is unavailable, we are able to compound it into a liquid. Vet medications such as heart medicines and allergy medicines can be compounded into liquids and flavored with beef and liver to satisfy picky cats and dogs.
Another possibility is if you are nauseous and unable to swallow a tablet or liquid without it coming back up, we are able in some cases to compound into a cream for easy absorption. Many of our patients have great success with anti-nausea creams. Vets also prefer medications in cream form in some cases as animals are generally unable to take tablets or liquids without refusal. One such medication can simply be applied to the thin skin of a cat's or dog's ear instead of trying to force a tablet or trying to mask a liquid.
Compounding is an exciting way to better treat our patients' individual needs and we are delighted to work with everyone in order to meet every challenge. Being able to use different dosage forms is just one of the many ways our compounding pharmacy is different! Call one of our convenient locations today to let us know how we can help you!
Sources:
Doctors prescribe Viagra for children with heart conditions
Viagra: The little blue pill that could
Pediatric Pulmonary Hypertension
---